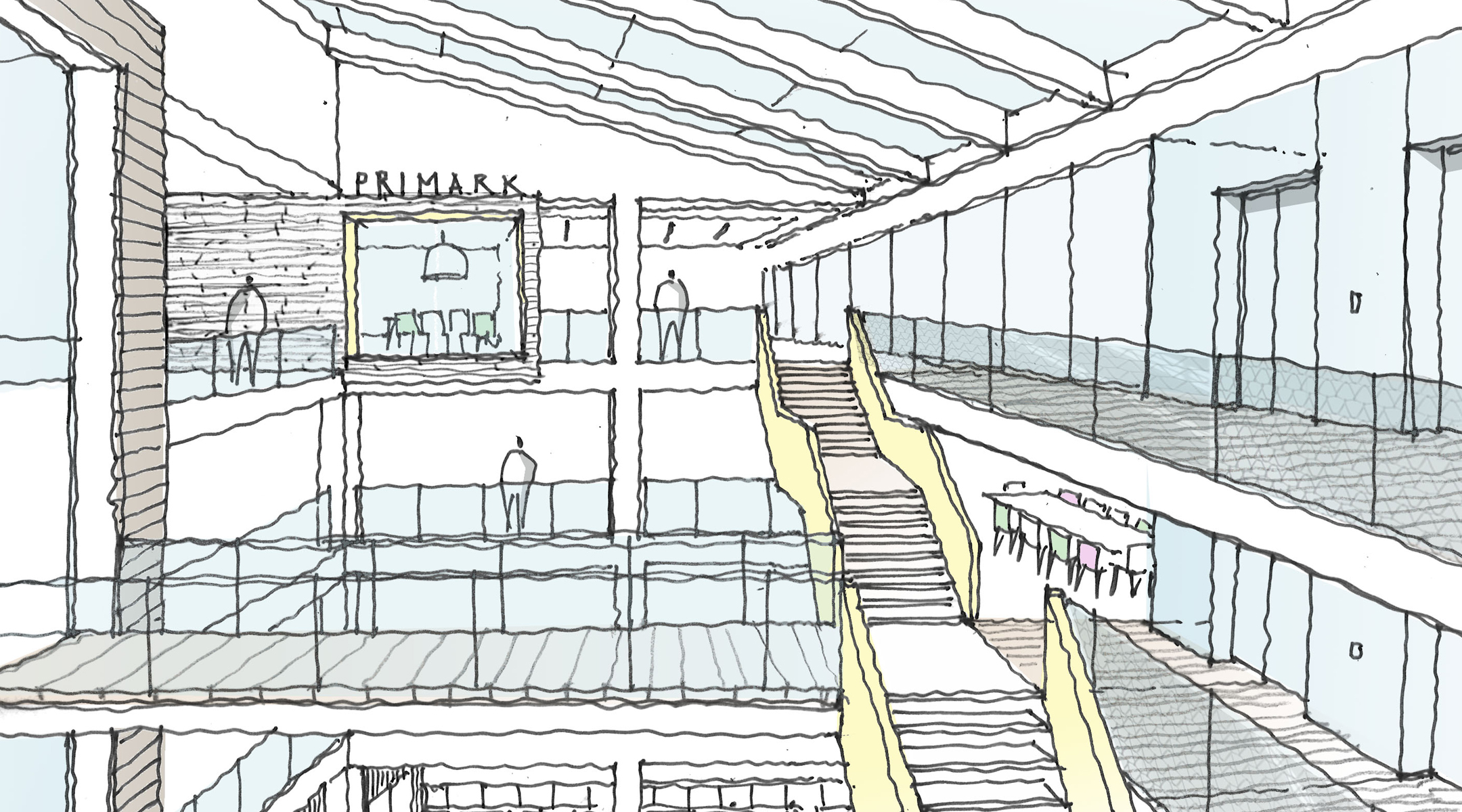 Project details
• Conversion of ground floor and basement areas into office use
• Creation of new atrium through centre of floorplate, with glazed roof allowing natural light to flood into the space. Circulation to be provide between all levels here via walkways, stairs and "scenic" lifts.
• Fully refurbished and flexible office space for 550 employees, with business lounge, 2 auditoriums, photo studio, meeting and clothing ranging rooms, kitchenettes to each floor.
• Café and coffee bar facilities on lower ground floor, along with a new Gymnasium
• New M&E installation throughout
• Project seeks to emulate and improve on the refurbishment of Primark's global Headquarters, Arthur Ryan House in Dublin.
Area
111,600sq.ft overall net internal area
Construction period
24 months